Log Into Our SECURE Church Software System: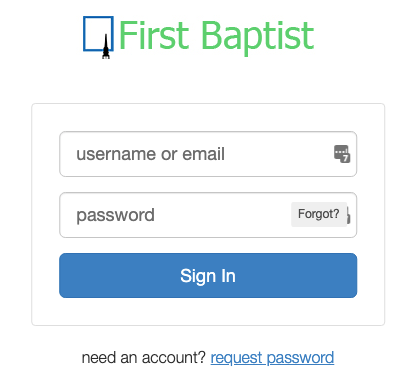 If you forgot your password or need a new one, click either forgot or request password, and follow the instructions to log into your First Baptist Church account. Please note: Since we changed our system in June of 2019, your old username and password will not work. You will need to create a new password.
Once you are logged in, you should see your own information page. If you are not taken directly to your own data page, look in the top right of the screen and find your name. Click the down arrow, then click PROFILE.
Access to church information is available on an as-needed basis. Only you and ministry leaders can see your information. Only you and our finance office personnel have access to your contribution and giving information.
If you have any questions, call Tom Farr in the church office at 706-884-5631.